** Currently On Break** Ever wanted to get help running your nonprofit, but didn't know where to turn? Did you know you need a nonprofit accountant, but that billable rate was too high? Check out the Nonprofit Ace Podcast. We're here to help the overwhelmed nonprofit leader reduce their anxiety about money so they can focus on making an impact. We keep the episodes under 15 minutes so you can fit us in and not think about an invoice.:)
Episodes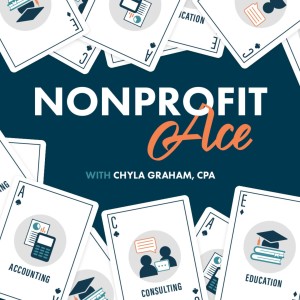 Tuesday Mar 28, 2023
Tuesday Mar 28, 2023
In this episode, we are bringing back one of our most popular episodes: Opportunity and Pressure Risks for Fraud. Enjoy!
Have you heard of the Janice Carlstrom case from California? Just what drove her to commit fraud? In this episode, I share how you can prevent similar opportunities for crime via banking reconciliation and internal/external pressures your staff may face inside and outside work - which could lead them down a dangerous path if left unchecked.
Mentioned Resources:
Connect with Chyla:
Instagram
Thanks for joining us on the Nonprofit Ace podcast! If you enjoyed this episode, please leave us a rating and review to help us reach even more nonprofit organizations who want to connect their financial information to their mission.